An industrial-level "marijuana condominium" operation in Eagle Point will invest $5 million in a larger facility in Eugene because the owner feels Jackson County is a tough place to expand his type of business.
"I love living in Southern Oregon," said Wayne Zallen, chief executive officer of Grow Condos Inc. "It's just not friendly for what I do."
Zallen offers a lease-option on 10 spaces in an undisclosed location that can each be purchased for $165,000. The tenant, who can pay $1,200 a month plus $1,000 that is applied to the down payment on the building, receives a 1,500-square-foot space inside the warehouse, a 400-amp, three-phase electric panel, a security system and a water hookup, Zallen says.
The tenants must obtain their own medical marijuana cards or a commercial license, Zallen says.
Zallen said he recently received a $5 million investment from Tangiers Capital LLC of San Diego so that he can expand his business formula to other locations. Zallen said he wanted to expand his operations in Jackson County but received the "cold shoulder" from officials, though he acknowledges that was around the time when marijuana laws were changing.
A senior representative from Tangiers, which also goes by the name Tangiers Global, could not be reached for comment Tuesday, though a receptionist at the company who asked not to be identified confirmed it had made an investment in Grow Condos.
According to Bloomberg News, Tangiers Capital is an employee-owned hedge-fund sponsor and investment company.
Zallen said he's going to spend $3.2 million for three acres in Eugene to build a 50,000-square-foot facility that will have 33 separate grow units. With the remainder of the investment money, Zallen wants to open a similar operation in Nevada.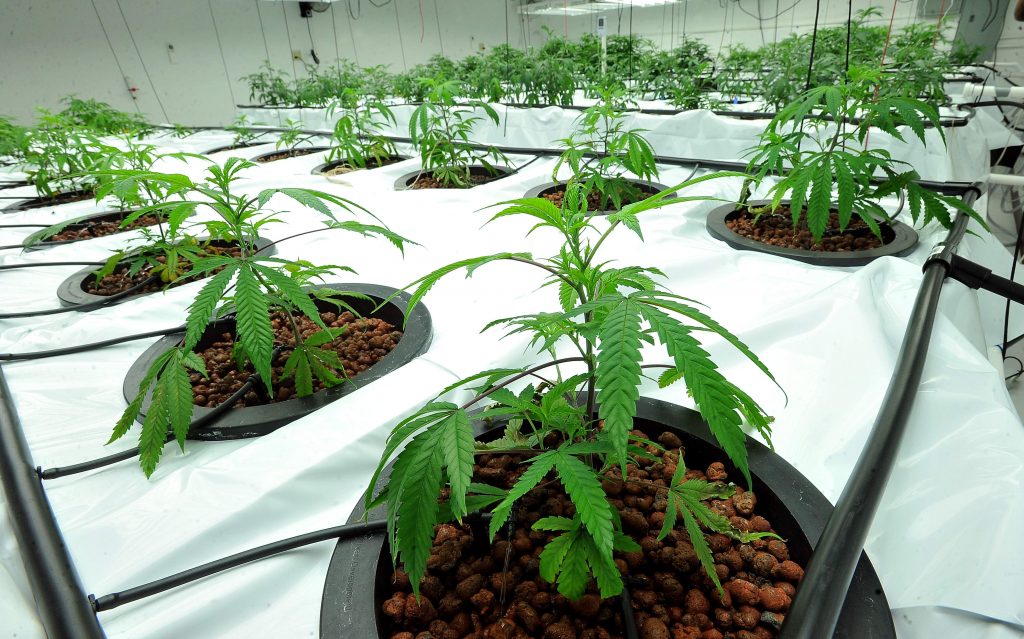 The condominium grow operation eventually could be expanded to other states, Zallen said.
Commissioner Rick Dyer said, "It's unfortunate that we are missing this opportunity."
He said he doesn't know the specifics about what Zallen is proposing, but he said the county is receptive to supporting these types of businesses.
"I don't perceive us as anti-marijuana industry," he said. "But we have to be careful about how we proceed. For three conservative county commissioners, I think we are fairly open-minded."
Dyer said he wants to encourage economic development opportunities in the county for marijuana-related businesses and all other businesses.
"It is really an attempt to allow this industry to flourish and succeed that would work for all parties," he said.
Zallen said the costs to operate an indoor operation can be high. The power bill alone can be $6,000 a month, he said. Zallen's own operation with several workers relies on high-tech equipment that feeds nutrients to the plants and controls the lighting in various rooms. More information about the company is available at www.growcondos.com.
Zallen said he thought about opening a similar operation in Medford, but he said that city also has an unwelcoming attitude toward marijuana businesses.
"It's just not worth it when other communities welcome you," he said.