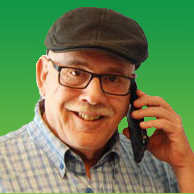 Wayne Zallen – Chief Executive Officer & Director
What has today become Grow Condos, Inc. began in October 2013 when Mr. Zallen bought an unfinished, industrial warehouse from a local bank and subsequently developed it into a safe haven for medical marijuana growers.Mr. Zallen has since developed an innovative lease-option model that benefits both the grower as well as the investor. In April 2009, Mr. Zallen gained deep industry experience by developing an aeroponic growing method that produces superior quality medical marijuana in a minimal amount of time.
From 2006 up to the present, Mr. Zallen was the President of Sigclo Enterprises, LLC a business incubator specializing in importing and distributing goods through a multitude of web based consumer channels. Prior to that Mr. Zallen specialized in buying, building, and assisting startup companies in achieving their untapped potential. To date these businesses continue to operate profitably.
From 1986 to 2000 Mr. Zallen was involved in the financial services industry, owning one of the first Allstate's insurance franchises and achieving a top 1% national ranking. Later he went on to establish a San Francisco Bay Area regional office of American National Financial, Inc., where he hired, trained, and developed sales agents to originate over $8 million USD per month in wholesale and retail loans across Northern California.
Mr. Zallen has also been a Business Manager & Account Executive for John Rhein Advertising and was responsible for business management, budgeting, media evaluation, and procurement at John Rhein Advertising where he developed exclusive advertising campaigns which went on to be syndicated nationwide.
In 1977 Mr. Zallen obtained an Industrial Design Bachelor of Science degree from The Ohio State University.
---
Joann Zallen Cleckner – Secretary
Joann is a native of New York; was raised in central Ohio, and spent most of her adult life in the San Francisco Bay Area. Having recently relocated to Southern Oregon.
Mrs. Cleckner previously worked in the Tax Department of Bank of America and when the
division she worked in was sold to General Electric, she became a Divisional Controller for GE.
After years of gaining invaluable experience in a large corporate environment, Mrs. Cleckner worked for various clients doing contract accounting. Subsequently, she took a position in Public Accounting, working as a senior auditor and passing the Uniform CPA Examination and earning her California CPA license. She then opened her own practice, specializing in small business consulting and taxes.
After earning a BA in Comprehensive Social Studies at The Ohio State University, Mrs. Cleckner went on to earn an MA in Public administration with an emphasis in Personnel and Labor Relations as well as a JD, Cum Laude. She is interested in alternate dispute resolution and has an Oregon Mediation Certification. Mrs. Cleckner has also served on numerous not for profit boards.
---
Carl S. Sanko – Director
Mr. Sanko is a Certified Professional Accountant (CPA) and has provided tax, accounting, and consulting services to clients for the past five years, including working as a contract CFO, Secretary, and Director of Kush (a private Nevada corporation) for the past year and a half.
Mr. Sanko is also a licensed real estate broker, owning an independent real estate corporation.
---
David M. Tobias – Director
Mr. Tobias brings nearly 30 years of Executive Management experience in the Cannabis industry and is a respected industry leader.
He is currently President & Secretary of Wild Earth Naturals, Inc. He also sits on the Board of Directors of Rocky Mountain Ayre, Inc. and Cannabis Sativa, Inc.
Mr. Tobias was previously a Director & Vice President of Medical Marijuana, Inc. and President of Hemp, Inc.
---
Robert Carp- Board of advisors
Former Harvard University Dean's Council, Robert Carp, is one of the nation's leading national lecturers and prolific authors. Carp is currently a practicing attorney in the Boston area, and a nationwide public speaker on marijuana based business operations, corporate structures and tax issues. As head of Carp Law Group, Mr. Carp has acquired an expertise in the cannabis industry that is considered world class. His practice empowers clients with guidance involving the development and maintenance of full turn-key applications for dispensaries, cultivation facilities, and other grow facilities; supporting a spectrum of dispensaries in their endeavor to develop efficient and profitable state-of-the-art harvesting operations.
Robert Carp has developed a successful career in assisting clients with compliance and OSHA issues, local business rules, and federal regulation. He is the author of the 350-page industry bible, "The Marijuana Business Operations Guide", which is a comprehensive step by step manual designed to help newly aspiring entrepreneurs save tens of thousands on legal bills and consulting fees by capitalizing on the acquired knowledge and experience of successful business leaders in the growing industry. The up-to-date guide covers from how to apply for a cultivation permit, to building a successful dispensary, with everything in between, and more. Leading in its category on Amazon.com, it covers every imaginable topic on the business of growing and selling cannabis, providing readers with the advantage of tried and true strategies to gain success in the growing industry. Carp is also the founder of the Massachusetts Medical Marijuana Dispensers Association.
Former High Tech Entrepreneur of the Year, Robert Carp, graduated from Purdue University with a Bachelor's degree in 1977, and went on to acquire his Masters from Harvard University in Political Science and Government in 2009. He currently practices Law specializing in corporate matters, estate planning, litigation, and any other business matters requiring a dispassionate, analytical look.
---
Charles B. Mathews – Corporate Chief Financial Officer
Recognized as a notable proprietor and highly proficient financial professional with comprehensive experience in the full spectrum of organizational management, Mr. Mathews brings to the table extensive experience in process enhancement, financial and economic analysis and a keen discernment for successful business and organizational development strategies. His hands-on management style in the development and implementation of calculated strategies is expected to significantly enhance the Company's potential for growth and achievement.
Mr. Mathews brings over 30 years of executive financial management experience with both public and private companies. He has operated as a successful proprietor, Charles B. Mathews, CPA, an accounting and business consulting firm in Phoenix, AZ since 2000. Having set his sights on serving the cannabis sector as of late, he has been gaining invaluable insight into the industry. Having served as Chief Financial Officer for mCig, Inc. MCIG:OTCQB and Vitacig, Inc. in addition to his tenure as Executive Vice President and Chief Financial Officer of Quepasa Corporation NYSE:QPSA, a publicly traded leading Hispanic internet portal, qualified him as the Company's premium candidate. Mr. Mathews, a Certified Public Accountant, earned his B.A. in Business Administration from Alaska Pacific University and an M.B.A. from Arizona State University.
Proficient financial professional with comprehensive experience in all aspects of organizational management. Extensive experience in process enhancement, financial and economic analysis with a "street-sense" for business and organizational development. Hands-on management style in the development and implementation of strategic plans to ensure company growth and profitability. Demonstrated record of success in organizational development, controlling costs, improving earnings and cash flow.